Local Happenings and Fun Activities in Holmdel and Monmouth County
When the weekend rolls around, have you ever wondered "What's happening near me?" You're not alone; no matter the season, Holmdel residents are looking online to find out things to do in Monmouth County.
Our list of local happenings can help you find fun activities of all kinds, including the Monmouth County Fair, a mid-summer tradition. But, there's also a serious side to this list of local happenings, as it features community-wide remembrance events, hospice fundraisers and other charity events.
Do you know of an upcoming local happening? If there's an upcoming local event which would be of interest to anyone living in Holmdel Township, please call us at (732) 946-3322 or send an email using the form on our Contact Us page. Please provide us with accurate information about the event, in as much detail as possible (as well as a way to contact you if we have questions). Thank you for your assistance in making this list of things to do in Monmouth County accurate and up-to-date.
May 2018 Events
Jersey Fresh International 3 Day Equestrian Event
May 12, 2018 to May 14, 2018
The Jersey Fresh International Three-Day Event is best described as an "equestrian triathlon" of Dressage, Cross-Country and Show Jumping – all three phases are extremely spectator friendly. Each year, JFI hosts more than 100 competitors from across this country and around the world, many who are international medalists. This is a wonderful opportunity to see these incredible athletes, human and animal, up close and in person.
If you have never been to an international-level equestrian or three-day event, come see what you've been missing! Jersey Fresh International is a truly exciting and family-friendly way to spend a spring day or weekend amidst some of New Jersey's most beautiful farm country.
JFI 2018 – Rider Entries a/o May 3
JFI 2018 – Awards List
JFI 2018 – Rider Start Times – Dressage / Cross-Country / Show Jumping (Check back prior to competition)
Directions:
Address: 626 Route 524, Allentown, NJ 08501
GPS Coordinates – Lat: N 40° 11' 14" / Long: W 74° 29' 18"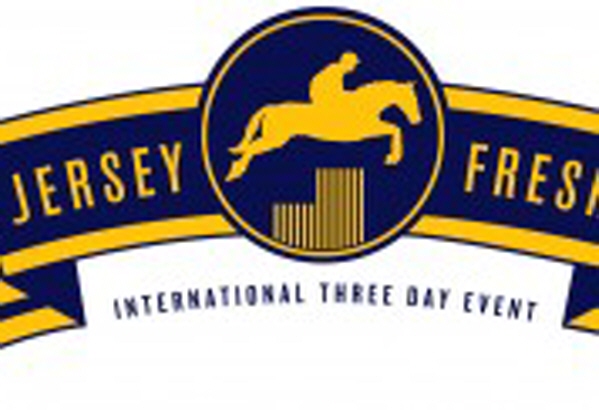 Highlands NJ Memorial Day Parade
May 26, 2018 11:00 AM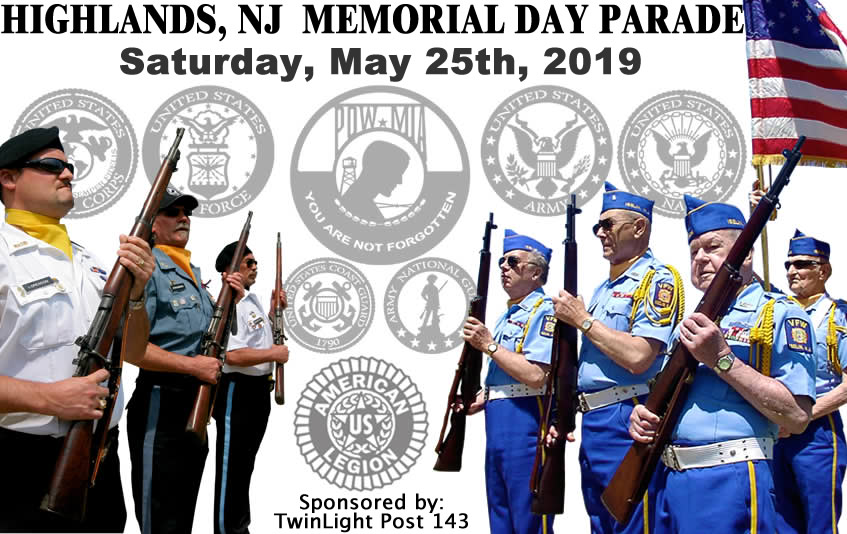 Highlands Remembering its Fallen Heroes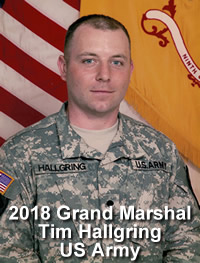 On May 26, 2018 at 11am, please join the American Legion Post #143 and the community of Highlands for the annual Memorial Day Parade. Downtown Highlands will be filled with American Flags, marchers, pipe bands, veteran groups and spectators all coming out to support and remember those soldiers that gave it all to defend this great country. This year the Parade Committee has asked local hometown hero Tim Hallgring to be the 2018 Grand Marshal and lead the parade down Bay Avenue to Veterans Park for the Ceremonial "Laying of the Wreath".
Tim, a local to Highlands, was a member of the 6-9 Calvary 1st Calvary Division and stationed in Iraq during 2007. On Memorial Day 2007 he and his unit were on a rescue mission for a downed helicopter and its crew. While on their way to rescue the crew, Tim and his unit were ambushed by enemy combatants and lost six of their brothers on that mission. In accepting the honor of Grand Marshal, Tim has also asked that his brothers that stood with him in Iraq stand with him in Highlands and march side by side as Co-Grand Marshals. Tim hopes to raise money so that his fellow soldiers or their significant others who marched with him in Iraq can march next to him and share this honor of Grand Marshal. If would like to help Tim rais the money click here:


Please come out on May 26th, 2018 at 11 am and let's show these brave heroes support and gratitude and give remembrance to the fallen.
For more information or if you or a group would like to march in the annual Highlands Memorial Day Parade please see the link below or call Chris at (732) 822-8992.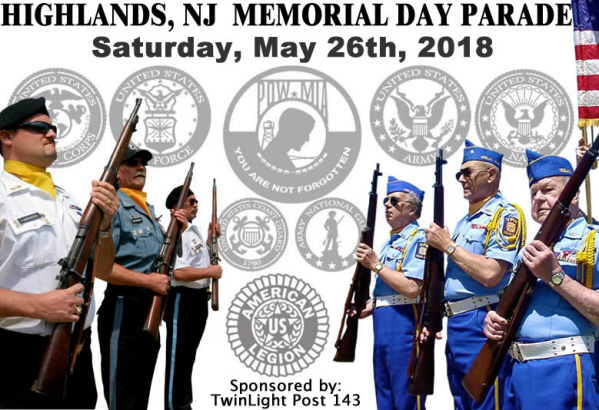 June 2018 Events
The Parish of Saint Mary Golf Outing
Jun 4, 2018
SAVE the Date for the 9th Annual Golf Outing and Summer Social on Monday, 4 June 2018 to support the parish ministries and community outreach programs.
This year the Saint Mary Parish Golf outing will be held at the renovated Battleground Country Club in Manalapan, which has gone through major upgrades to the course and the clubhouse facilities over the last couple of years. This will allow for new experiences, but following the same great St. Mary's golf outing traditions that have made the event so much fun and memorable for those that have participated in years past. Please come out and join us and make some new friends…
Date: Monday, June 4, 2018
Place: Battleground Country Club, 1 COVENHOVEN RD, MANALAPAN, NJ 07726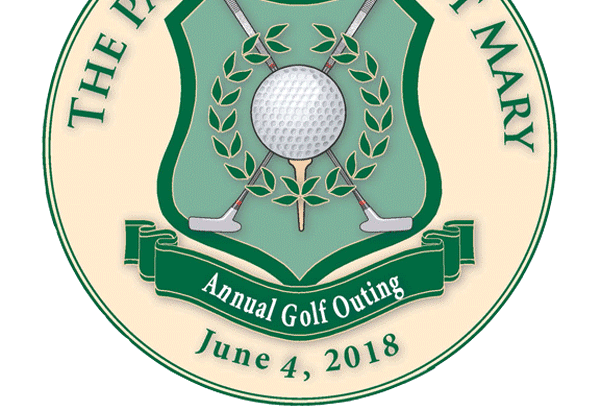 September 2018 Events
Harvest Home Festival
Sep 30, 2018 11:00 AM to Sep 30, 2018 05:00 PM
Sunday, September 30 from 11 a.m.-5 p.m.
An old-fashioned country fair reminiscent of the 1890s. It takes visitors back in time when neighbors gathered to accomplish work, harvest, and spend time socializing and enjoying each other's company. It calls not only for the exhibition of the best products that have been grown and the best needlework that has been done in the community, but also for games, athletic contests and similar features of recreational or educational value.
Experience old-fashioned fun as it was a century ago with activities such as:
Wagon rides
Games
Corn husking competition
Pie-eating contests
Live entertainment
Craft demonstrations
Competitions ranging from needlework, baked goods to homegrown vegetables
And so much more!
For more information about the Home & Garden-style competitions, please call 732-946-3758.